BEP is committed to work with the government and other partners, following its inclusive approach, to create an enabling environment for students to come back to the classrooms.

We will create a new momentum in learning by integrating technology and Children Learning Groups for both inside and outside classroom activities.
BRAC
Dhaka, Bangladesh
Non-profit organization
Established : 1972
Education and COVID-19 Response
http://blog.brac.net/how-bangladesh-is-continuing-education-in-a-pandemic/
Objectives
Support the equitable continuation of learning
During the COVID-19 pandemic
Strengthen learning systems
For the future
Flagship
Teachers
Supporting and empowering educators
Through remote training, BEP is developing skills of its teachers to deliver distance education in small groups (3-4 students) with basic phone under COVID-19. This in turn would be paving the way for bringing diversity in teaching that means teaching is no more limited to face-to-face modality.

Online platforms are going to create a learning environment that is expected to help them in building knowledge, adapting 21st century skills, and be an active member of the new tech-based learning community. This will have a significant effect on children, particularly in terms of coping with challenges during COVID-19, and on their perception about teaching and teachers. BEP's plan to create conditions for higher order quality teaching is possible if technology is embedded in the process and if teachers have courage and demonstrate new skills. This will offer a new role model to the teachers, a necessary condition to the new normal.
Regional Focus
Asia and the Pacific
Countries of Interest
Bangladesh, Afghanistan, Philippines, Liberia, Nepal
Member Video
Commitment
BEP is committed to provide an inclusive approach in continuation of learning during COVID-19 by developing appropriate learning opportunities and contributing to national initiatives while schools are closed to reduce learning loss and potential dropout during new normal.

Being a trailblazer in education in Bangladesh, BEP has been working with the relevant education departments in planning and promoting the implementation of lessons through internet and television, targeting children in primary and secondary schools. To ensure equitable education opportunity for student without access to television, BEP has been conducting classes through basic phone based voice conference across the country including urban slums and hard to reach locations.

In line with the national guideline, BEP plans for school re-opening by dividing the classes into 2-3 shifts in order to ensure social distance, and health and hygiene measures to pave the way to new normal. The plan includes further revision of curriculum and better integration of technology. Children Learning Groups will be developed as a key driver of learning outside classroom.

BEP has a track record of working with the government in achieving national education goals by operating countrywide quality and innovative programs in reaching the unreached in basic education and lifelong learning.
Digital Learning Content
Digitize curriculum
Establish and expand repositories of learning resources
Capacity Development
Capacity development to manage the reopening and return to education
Capacity development to support and provide training to teaching staff
Advocacy and Communication
Back-to-school campaigns
Generate disaggregated data on connectivity for learning
Advocacy and Communication
Primary Contact
Ms. Qamrun Nessa Hasan
Advisor of Co-Curriculum Activities & Govt. Liaison of BRAC Education Programme (BEP)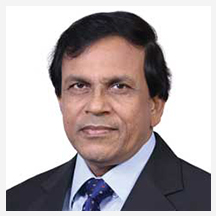 Senior Contact
Mr. Safiqul Islam
Director of BRAC Education Programme (BEP)