WFP will advocate for and work with governments and partners to ensure that schoolchildren and their families, especially the most vulnerable ones, continue to receive school meals and comprehensive packages of support to protect and promote their nutrition, health and well-being during the crisis and when schools re-open.
World Food Programme
Rome, Italy
International or regional organization
Established : 1961
Education and COVID-19 Response
https://www.wfp.org/school-health-and-nutrition
Objectives
Support the equitable continuation of learning
During the COVID-19 pandemic
Ensure a full and fair return to education
Following the pandemic
Strengthen learning systems
For the future
Flagship
Gender
Strengthen gender equality in and through education
From past pandemics we know that many girls won't return to school once schools re-open, as families consider the financial and opportunity costs of educating their daughters. WFP is supporting governments to put in place strategies to ensure that health and nutrition services are functioning efficiently when schools re-open.
School health and nutrition, including school meals, provide an incentive for families to send girls back to school and help girls stay in school, especially into adolescence, effectively preventing early marriage and delaying first pregnancy, both of which can trap women into poverty, social exclusion, and chronic ill health. School meals contribute to removing barriers to girls' education, directly advancing gender parity, equality and inclusion in education. Boys and girls who are healthy and well-nourished are less likely to miss out of school and learn better. When children's health and nutrition are improved, the rest of their lives is transformed.
Regional Focus
Global
Countries of Interest
Niger, Chad, South Sudan, Somalia, Ethiopia
Member Video
Commitment
The closure of schools due to COVID-19 is having a major impact on school children's health, nutrition and well-being. Globally, nearly 370 million schoolchildren are missing out on school meals and health. Many are from poor families and rely on the daily meals they receive at school. Half of them are girls.

Working with governments and partners, WFP will strive to ensure that schoolchildren and their families, especially most vulnerable ones, continue to receive comprehensive support to protect their health and nutrition during the crisis, including alternatives to school meals, such as food home delivery and take-home rations, cash or vouchers.

The longer marginalized children are out of school, the less likely they are to return, particularly girls. WFP and UNICEF have joined forces to support countries in their efforts to ensure that meals and health services are in place when schools re-open. They are targeting the most fragile countries, aiming to reach 10 million of the most vulnerable children with comprehensive health and nutrition packages. Expanding school meals and health services while improving their quality becomes critical. WFP will leverage 'back-to-school' campaigns to accelerate system-wide reforms and calls on partners to join in this cross-sectoral effort.
Learner Wellbeing
Learning opportunities
Food and nutrition
Health
Capacity Development
Capacity development to manage the reopening and return to education
Capacity development to strengthen system resilience and response to future shocks
Advocacy and Communication
Back-to-school campaigns
Assess the short-term impact of educational disruption
Advocacy and Communication
Financial support to beneficiary countries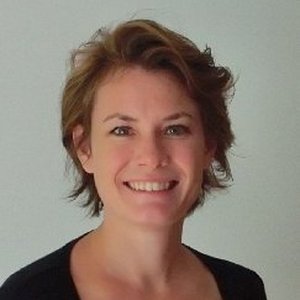 Primary Contact
Ms. Emilie Sidaner
Senior Programme Officer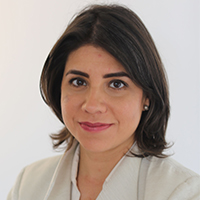 Senior Contact
Ms. Carmen Burbano de Lara
Director, School Based Programmes