Blackboard is honored to partner with the UNESCO Global Education Coalition through using its expertise to support distance learning for students, educators and schools around the world, and to work with the global education community to build a more resilient education system for the future.
Blackboard Inc.
Reston, Virginia, United States of America
Private sector company
Established : 1997
Education and COVID-19 Response
https://www.blackboard.com/go/scale-teaching-and-learning-online
Objectives
Support the equitable continuation of learning
During the COVID-19 pandemic
Ensure a full and fair return to education
Following the pandemic
Strengthen learning systems
For the future
Flagship
Teachers
Supporting and empowering educators
We believe in the power of technology to expand access to education, and we are committed to provide appropriate distance education for all learners and build a more resilient education system for the future.

We are offering a series of focused courses built from our Digital Teaching and Learning Series to address immediate needs for Covid-19 online learning transition. Including:

- Webinar series "Accelerate Transition to Remote Instruction" for schools and institutions focused on getting started with teaching online.

- Online Facilitation using Virtual Classrooms - course is designed to enable teachers to translate current teaching practice into the online environment, with special emphasis on course facilitation using web and video conferencing tools.

- Design and Development of Online Course Content - This course is designed to enable teachers to design the structure of their courses and develop online content  in the LMS. 

Regional Focus
Global
Countries of Interest
Ghana, Kenya, Philippines, Colombia, South Africa
Commitment
We believe in the power of technology to expand access to education, and we are committed to provide appropriate distance education for all learners and build a more resilient education system for the future.

We are offering Expertise, Training and Technology.

Expertise:
• Advisory and Consulting to UNESCO based on our data on educational trends around the world
• Help develop nationwide strategies to help build distance learning and resilient education system for selected counties
• Recruiting Volunteers in Blackboard and in its community (partners and clients) to engage with UNESCO Global Education Coalition on defined initiatives

Training:
• Following free offerings are part of Blackboard's Digital Teaching and Learning Series (DTLS):
• Accelerate Transition to Remote Instruction, for schools and institutions focused on getting started with teaching online
• Online Facilitation using Virtual Classrooms
• Online Course Content Design and Development with Learning Management Systems

Technology:
• Accessibility and Inclusivity solutions enabling students to convert their digital content into a range of alternative formats to meet their unique learning needs and preferences
• Virtual Classroom solution
• Learning Management System for schools and universities
• Analytics solutions
• Blackboard Offline solution for optimised access

Digital Learning Content
Digitize curriculum
Build or strengthen learning platforms
Create or enable access to teacher training resources
Validate and certify learning
Capacity Development
Capacity development to support distance learning
Capacity development to support and provide training to teaching staff
Advocacy and Communication
Evaluate the effectiveness of distance learning strategies
Primary Contact
Mr. Juan Alegret
RVP Europe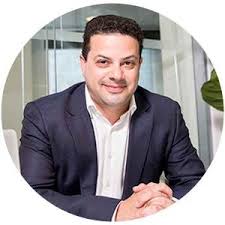 Senior Contact
Mr. Oleg Figlin
VP Europe