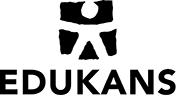 Edukans aims to support children to minimize the learning deficit whilst they are out of school and upon their return to school – with the objective of leaving no child behind. We support teachers and children in dealing with any trauma or concerns. We help to build resilient schools.
Edukans
Amersfoort, Netherlands
International or regional organization
Established : 2002
Education and COVID-19 Response
https://edukans.org/about/edukans-response-to-covid-19/
Objectives
Support the equitable continuation of learning
During the COVID-19 pandemic
Ensure a full and fair return to education
Following the pandemic
Strengthen learning systems
For the future
Flagship
Teachers
Supporting and empowering educators
As an expert on the improvement of education within marginalized circumstances Edukans has developed an intervention model that addresses the existing challenges within education today: schools have been built and children attend school but learning is limited. The Edukans intervention model recognizes the combined positive impact that well-trained teachers, solid school management, resilient students, a supportive community and adequate learning facilities have on learning outcomes of students. Edukans recognized teacher training modules enable teachers to enhance students' learning outcomes and encourage critical thinking for lifelong learning. By using different forms of capacity building STARteacher supports teachers to adopt a learner-centred approach and builds supportive teaching staff teams. Our STARmodel can be applied, contextualized and delivered through a network of partners and in this time of crisis Edukans is extending our input to those partner organizations in need of a proven methodology to improve education.
Regional Focus
Africa
Countries of Interest
Ethiopia, Kenya, Malawi, Uganda, Ghana
Member Video
Commitment
It's Edukans mission to ensure that children in marginalized circumstances receive quality education; in times of peace as well as in times of crisis. Our intervention is based on three main pillars:

1) Support of the education system during the time children our out of school. Teachers on the radio provide guidance to parents and students on how to continue learning through learning plans, advise and live Q&A. Through community engagement we bring wide recognition on the importance of education, safeguarding the children and having the children return to school.

2) Edukans Back-to-School campaign ensures that children and youth will remain safe, healthy and return to school after the crisis, with as little learning deficit as possible. This intervention includes a quick scan of the individual school situation allowing school management and teaching staff in prioritizing the most urgent needs to return to teaching.

3) Upon school re-opening Edukans focuses on building resilience. Returning to 'normal' will not be easy. We provide training for teachers to deal with the trauma and emotions pupils are experiencing. With adapted teaching programs we assist schools to help children to catch up. All by working closely with partners and other education and development organizations.
Learner Wellbeing
Learning opportunities
Social and emotional support
Digital Learning Content
Develop or provide free and contextually appropriate learning content
Create or enable access to teacher training resources
Capacity Development
Capacity development to manage the reopening and return to education
Capacity development to strengthen system resilience and response to future shocks
Capacity development to support and provide training to teaching staff
Advocacy and Communication
Primary Contact
Ms. Rianne Driessen
Coordinator international partnerships
Senior Contact
Ms. Annika Sørensen
Business development manager