Worldreader is committed to supporting equitable access to high quality, locally relevant reading materials, both during the current education crisis and beyond, helping the world's most vulnerable gain access to tailored educational resources that can improve learning outcomes, cultivate knowledge, compassion, empathy, resilience and help build stronger local communities.
Worldreader
San Francisco, United States of America
Non-profit organization
Established : 2010
Education and COVID-19 Response
https://www.worldreader.org/keep-children-reading/
Objectives
Support the equitable continuation of learning
During the COVID-19 pandemic
Ensure a full and fair return to education
Following the pandemic
Strengthen learning systems
For the future
Flagship
Connectivity
Close digital divides and enhance connectivity for education
As part of its work to mitigate the negative effects of the ongoing learning crisis across the Global South, Worldreader is supporting partners in order to ensure efficient and effective distance reading and learning opportunities are made available to all.

Our multi-stakeholder network, which includes Ministry of Education partners as well as international non-governmental organizations, is constantly working not only to ensure continuity of learning, but also to advocate for the use of digital learning resources as a way to strengthen education systems worldwide, close the digital divide, and use Information and Communications Technologies (ICT) as a powerful mechanism to ensure that education and learning can reach those most marginalized.
Regional Focus
Global
Countries of Interest
Kenya, Ghana, India, Peru, Egypt
Member Video
Commitment
Worldreader is an international nonprofit organization with a mission to support vulnerable and underserved communities with digital reading solutions that help improve learning outcomes, ensure equitable access to useful educational resources and promote gender equity. In direct response to the current worldwide education disruption, Worldreader is working to implement and improve distance learning opportunities for learners worldwide by providing:

1. Access to useful reading and learning materials via low-cost devices (e.g. mobile phones and/or tablets) using Worldreader's digital reading solutions.

2. Books in multiple languages for millions of eager learners worldwide.

3. Continuous Engagement architecture to ensure use and uptake of digital reading tools.

4. Data Insights to provide key information needed to improve learning outcomes, prepare learners for literacy acquisition, and report on progress.

This ABCD Framework allows Worldreader to offer a distance reading and learning solution necessary for effectively responding to current remote learning needs, while offering a way to ensure learning continuity persists once schools reopen - a home-to-school / school-to-home learning complementarity making full use of digital learning resources.

Establishing effective hybrid learning models will allow the larger Education ecosystem to use these tools in order to improve key learning outcomes and strengthen learning environments; improving the future of learning.
Learner Wellbeing
Learning opportunities
Social and emotional support
Universal Connectivity
Distribute hardware and relevant software to disadvantaged learners and teachers
Digital Learning Content
Develop or provide free and contextually appropriate learning content
Provision of books and printed learning materials
Capacity Development
Capacity development to support distance learning
Advocacy and Communication
Outreach to parents and communities on the right to education
Evaluate the effectiveness of distance learning strategies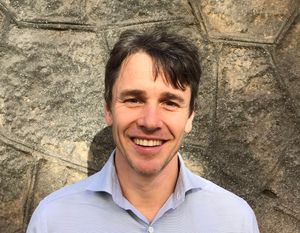 Primary Contact
Mr. Mark Frantz
Director, International Development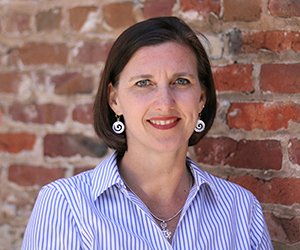 Senior Contact
Ms. Rebecca Chandler Leege
Chief Impact Officer