Babilou Family commits to work with UNESCO by deploying our Early Education online training programs and parenting support to underprivileged communities around the world. We will provide additional educational resources and instruction, free of charge and develop awareness about the importance of early years education.
Babilou Family
Paris, France
Private sector company
Established : 2003
Education and COVID-19 Response
https://www.babilou.fr/des-contenus-pour-vous-et-vos-enfants-de-0-18-ans
Objectives
Support the equitable continuation of learning
During the COVID-19 pandemic
Ensure a full and fair return to education
Following the pandemic
Strengthen learning systems
For the future
Flagship
Teachers
Supporting and empowering educators
At Babilou Family, we welcome over 50,000 children into our network of early education environments across 12 countries, through the work of over 12000 educators. As a flagship commitment, Babilou is committed to enabling the empowerment of educators and improving their status. Since early years education offer the maximum potential for the growth and development of an individual, educators of children require recognition for the role they play in collaboration with parents. We commit to support their training and professional development in order that educators specialized in early education feel supported and upskilled in their mission. We also commit to showcase the impact of early educators in the life of parents and children, so that early education can make a lasting difference to child development, especially for children from more disadvantaged backgrounds.
Regional Focus
Global
Countries of Interest
United States of America, France, Singapore, United Arab Emiratess, India
Member Video
Commitment
Access to high quality early education can make a lasting difference to child development, especially for children from more disadvantaged backgrounds. Our responsibility is to guide families all over the world, offering children a Sustainable Education that will help them bloom and build a better world. We ensure that every child has the best possible start in life through high quality early education. Since the first 1000 days of a human's life make maximum impact on his future development, we believe that a carefully designed environment and meaningful interactions with trained and committed early educators can result in long term benefits for the child and his community. We commit to support UNESCO's efforts in reaching quality early education to children in underserved communities by offering high quality online training programs to early educators and childcare givers and by developing awareness about the importance of the early years to local communities. Babilou Family supports initiatives led by UNESCO in building new programs, mobilizing young parents, and enriching their understanding of the importance of the first 1000 days, as well as enabling them to support their children's development in meaningful ways.
Learner Wellbeing
Learning opportunities
Health
Universal Connectivity
Strengthen infrastructure to expand the reach of connectivity
Provide free or discounted connectivity for learners and teachers
Distribute hardware and relevant software to disadvantaged learners and teachers
Digital Learning Content
Develop or provide free and contextually appropriate learning content
Build or strengthen learning platforms
Create or enable access to teacher training resources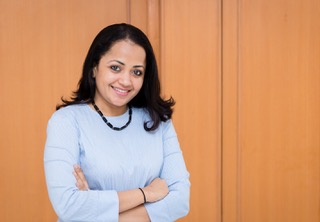 Primary Contact
Ms. Sridevi Raghavan
Sr VP Education, Quality and Sustainability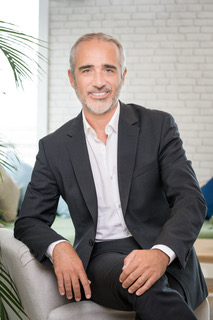 Senior Contact
Mr. Xavier Ouvrard
CEO Group